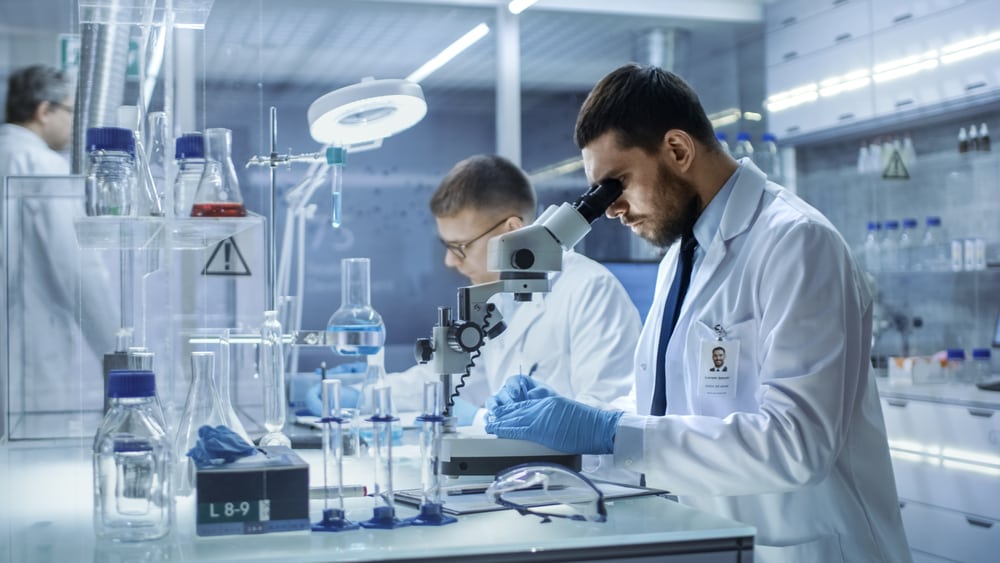 What makes a good nicotine base?
A high quality nicotine base is much more than the simple combination of nicotine, propylene glycol (PG) and vegetable glycerin (VG). If all the ingredients used are of top quality, the most important thing is the manufacturing process – this is where you may lose the advantage of high quality ingredients.
Assuming the PG and VG used are the highest quality, the most important aspect of producing nicotine bases has to do with nicotine being oxidized. Nicotine starts oxidizing when it comes into contact with oxygen – this process turns the flavorless, crystal clear substance into a peppery, brownish liquid. Oxidized nicotine is unpleasant to vape and is something vapers should avoid. This is why we only carry nicotine bases that are manufactured under nitrogen to minimize oxygen exposure.
How important is the quality of propylene glycol (PG) and vegetable glycerin (VG) in vaping products?
In short, extremely important. On par with the nicotine used in the vaping products we sell, the PG and VG that go into the vaping products we offer are documented to be of the highest quality. To illustrate, PG and VG come in four different grades:
– Pharmaceutical Grade (for human consumption, including by inhalation)
– Food Grade (for human consumption, by ingestion, but not inhalation)
– Agricultural/Farm Grade (for use in connection with animals)
– Industrial Grade (for use in machinery, manufacturing, and similar areas)
Without belaboring the point, we are proud to be able to say all vaping products on ANTITPD are manufactured using pharmaceutical grade PG and VG. While some companies feel food grade PG and VG are acceptable, we do not. The lungs may not be able to handle it too well, not to mention it is highly likely there will be significant differences between food grade PG and VG used by different manufacturers and we feel that is an unnecessary risk.
What can you tell me about storage conditions?
When it comes to storing liquid vaping products, we only have three words for you: Cold, dry, dark.
Storage conditions play an oft-overlooked, yet crucial role in liquid vaping products. If stored improperly, your liquid vaping products may deteriorate quickly and become unusable. Remember to follow the manufacturers' storage conditions as closely as possible – as mentioned above, the general rule of thumb is to keep your liquid vaping products in a cold, dry and dark place, regardless of whether they are ready to vape liquids, nicotine bases, flavors, enhancers, or other liquid vaping products.
What payment methods do you accept?
You can pay with your credit card, with or without having a PayPal account. We use PayPal to process payments, as it is the fastest and safest online payment method available today. It should go without saying, but let's say it anyway: with PayPal, your money is fully protected at all times.
On a side note, it's not a problem if you don't have a PayPal account. You can complete your payment using your credit card, and then decide whether to save your information in a PayPal account for future purchases. At any rate, you can pay for your purchase with your credit card, regardless of whether you have a PayPal account or not.
Shipping information
While our company is located in the Marshall Islands, we send purchases from inside the European Union. This means that if you are buying from an EU country, there is no customs risk whatsoever. Your order will not be seized at the border, because, as we all know, there are no border checks for EU-to-EU purchases. If you are buying from a non-EU country, you will be pleased to know we ship worldwide and can stealth-repack your order at no additional cost so it passes customs inspection easier.
Your order is packed carefully to ensure it includes the correct items and we make sure everything is packed perfectly to withstand the physical rigors of mail service. Delivery is fast and each order is shipped with a tracking number. Orders are usually shipped within 24 hours after payment is made.